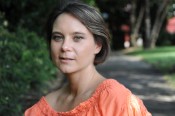 Zoe Anastassiou  —  Ensemble —is half Greek half Australian but sounds British when she is not putting on any dialect – it's complicated! She was recently seen in a workshop of the play "The Rules" as part of an Old Vic New Voices industry series, and before that on stage in the musical "Lost Cause" at The Old Vic in London UK as part of the T.S. Eliot Old Vic New Voices exchange program. She can next be seen performing adapted monologues from "Girls in Trouble" by Douglas Light with the Playing with Actors Ensemble, and at Ars Nova in "The Monday to Friday Plays" with At Play Productions. She is a founding member of At Play Productions and a member of Cry Havoc Theatre Company and Old Vic New Voices. For more info you can look her up at http://www.nycastings.com/zoeanastassiou
Michael Bauer  —  Co-Founder, Ensemble  — Michael Bauer holds a BFA in drama from NYU Tisch School of the Arts where he studied at the CAP21 and Classical Studios. Favorite roles include Pajama Game (Sid), Cats (Rum Tum Tugger), The Foreigner (Ellard), Tartuffe (Valare), and King Lear (Edmund). Michael has founded Manhattan Artist Salon, a monthly event where artists of all mediums gather to show new work and hold one another accountable for continuing to produce art. Michael is a founding member of Loom Ensemble, a collaborative experimental theater group, which continues to perform original work in NYC.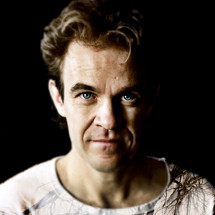 Sasha Bogdanowitsch  —  Co-Founder, Composer, Ensemble — is a composer, vocalist & multi-instrumentalist whose work ranges from writing live and recorded music for theater, dance and film to cross-disciplinary performance to songs with unusual accompaniments to music for unique ensembles, such as gamelan & early music groups. Sasha has a MA from the UCSC and a BFA from the CalArts, where he studied composition and world musics, later integrating the two into multi-movement, interdisciplinary performances.  He has composed music for numerous media, such as SoCorpo's 'On Becoming,' a vocal theater work, TV & film scores, 'Grimm,' a multimedia dance theater work; and 'Hidden Circle,' an interdisciplinary work for voice, movement & projections. Sasha is currently active composing & performing solo as well as with the cross-disciplinary theatre ensemble, Loom, the M6, a vocal sextet and SoCorpo, a vocal duo. He has worked with artists and companies, such as: Meredith Monk, Lou Harrison, SaReel Project, Hesperus, Just Strings, Sabrina Lastman, Faith Pilger & Otis Cook, Gamelan Son of Lion, Pusaka Sunda, Microfest & the American Festival of Microtonal Music. Sasha has performed throughout the world in such varied countries as Australia, Japan, India and Indonesia to throughout the USA and to local venues like New York's Carnegie Hall, Whitney Museum, Symphony Space, BAM, The Tank, Galapagos, Issue Project Room and the Stone.  www.sashabmusic.com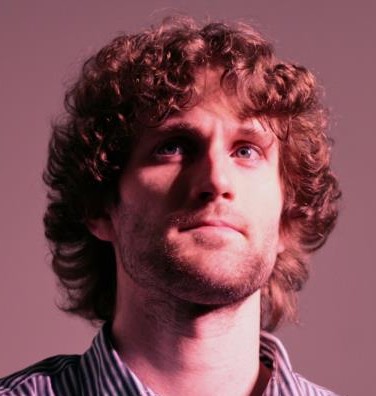 Andrew Broaddus  —  Ensemble  — Andrew Broaddus started dancing at 19 at Oberlin College, where he graduated in 2007. He has performed several times with Ocircus as a juggler, clown, and ringmaster. He has danced for Megan Sipe and Dancing Fish Productions, and has worked with KT Niehoff and Holly Handman-Lopez. Last summer he had the rare opportunity to parody the American Dance Festival's 75th anniversary for a festival audience, and was part of a dancing machine that destroyed the world in There Will Come Soft Rains with Sinking Ship Productions.  He still hasn't found a great pair of pajamas.  He is hanging in there.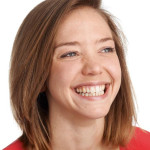 Neva Cockrell   —  Co-Founder, Choreographer, Ensemble —  Neva Cockrell is a New York-based choreographer, dancer, and actor. Originally from Colorado, she graduated from Oberlin College with a BA in Dance and Environmental Science. In New York she is co-Artistic Director and Choreographer of Loom Ensemble, and recently premiered a newwork at La Mama in 2012. She also performs regularly with Gehring DanceTheatre and Kinesis Project throughout NYC and the surrounding area. Internationally, she spent two months touring India with ANIKAI in 2011, and danced in the Blank Canvas Residency in Cork, Ireland with Mich-Mach Productions in 2010. Neva is also a fitness instructor at Physique 57, and teaches movement classes to all ages and ability ranges. She will be spending summer 2012 choreographing and performing at the Art Monastery in Labro, Italy.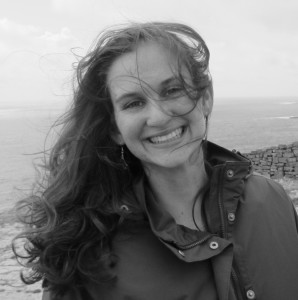 Helen Joyce — Ensemble — grew up in Monteverde, Costa Rica and graduated from Oberlin College in 2011 with a B.A. in Dance and Comparative Literature. She has performed and studied with dance artists such as Ireni Stamou, Bill Young, Kirstie Simson, Ashley Thorndike, Ann Cooper Albright, and Nusha Martynuk. Helen is especially interested in the human connection to place and our experience of the natural world. Helen is passionate about collaborating with others in dance, theater, music, and film and is delighted to be working with Loom.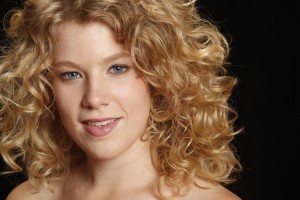 Kate Hamilton — Ensemble — Williamstown Theatre Festival (Far From Heaven directed by Michael Grier) St. Ann's Warehouse (Karen O's Stop The Virgens, directed by Adam Rapp), BAM Harvey Theatre (Meredith Monk's Songs of Ascension),  Lincoln Center Jazz, Judson Church (Saints Tour with Taylor Mac, directed by Rachel Chavkin), Playwrights Horizons (Resident Workshop of Ghost Life, directed by Knud Adams) and La Mama (Erosion: A Fable).  Other recent credits includeNew World Stages (Tamar & The River), The Princeton Music Festival (The Boyfriend), The Triad Theatre, The Arthur Seleen Theatre, Christopher Street Opera, The DUMBO Arts Festival, and as the featured soloist with five professional orchestras across America.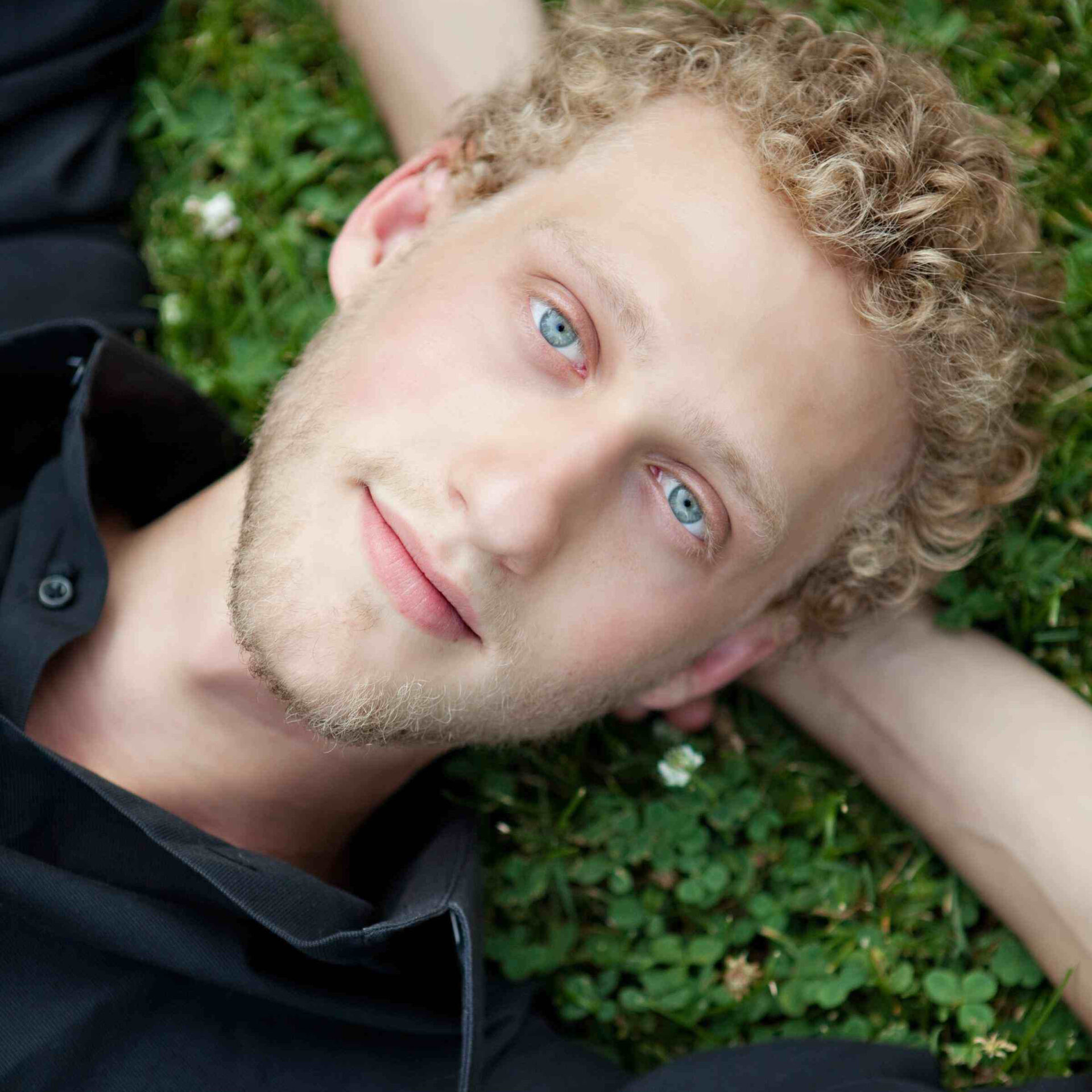 Raphael Sacks —  Co-Founder, Ensemble  —  is an international voice and theater artist, and New York City native. In Sweden with Teater Slava, he improvised vocal solos for audiences of up to 8,000 people, and played Tristan in a new adaptation of Tristan och Isolde; in Rotterdam, Netherlands, he was a featured artist at the Institute For the Living Voice; and in London he premiered with the English National Opera. In NYC, Raphael has sung at BAM with Meredith Monk (Songs of Ascension); appeared at Lincoln Center and the historic Living Theater with Urban Research Theatre; and acted Chekhov and Shakespeare with British actress Eve Best (Three Sisters and Othello).  This summer, Raphael will travel to Italy to devise an original interdisciplinary theater piece with the Art Monastery Project, and rejoin Teater Slava in Stockholm in the fall. Raphael also teaches yoga, and spent last summer participating in a two month yoga retreat, where he also taught Interdisciplinary Performance Studies as a part of the workshop setting.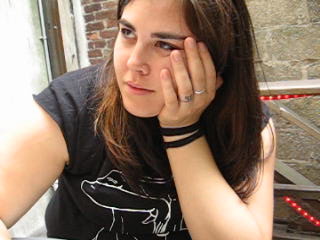 Tomi Tsunoda — Director — is the founder and co-director of Brooklyn Soundpainting Company, and was the Creative Director of Breedingground Productions (2000-2010), through which she helped develop more than 100 independent creative projects in multiple disciplines. Her directing credits include: ACT WITHOUT WORDS I by Samuel Beckett; THE CRAZY LOCOMOTIVE, by Stanislaw Witkiewicz; THE GREAT GOD BROWN, by Eugene O'Neill; THE GOOD WOMAN OF SETZUAN, by Bertolt Brecht; THE BALD SOPRANO, by Eugene Ionesco; MACHINAL, by Sophie Treadwell, UBU ROI, by Alfred Jarry. Tomi has directed many readings and productions for new play programs, including Ensemble Studio Theater's Young Blood and the International hotINK festival. She has assisted Gordon Dahlquist at New Dramatists and SoHo Rep Think Tank, Elizabeth Swados at Lincoln Center, and directs each summer for NY Stage & Film's Powerhouse program at Vassar College. Tomi has been devising theatrical performance since 1996, and runs the Devised Theater Program at NYU's Playwrights Horizons Theater School, where she also teaches directing. She studied Soundpainting with its creator Walter Thompson, and is one of only three directors in the world pioneering the use of Soundpainting in theatrical composition.
Katherine Pardue — Assistant Director —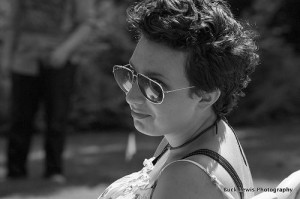 is a storyteller, musician, and director, a native of Dayton, OH and is a student at Oberlin College where she studies Storytelling in Indigenous Cultures. Her most recent stage management credits include Our Town directed by Leon Ingulsrud, A Midsummer Nights Dream directed by Anthony Luciano, and ReWrite directed by Tomi Tsunoda. Her most recent directing credits include Woyzeck by Georg Buchner, Slave Ship by Amiri Baraka, Jean, Jack, Dewey, and Dave by Sam Mayer, and Black Comedy by Peter Shaffer. Katherine has been a staff member of The Powerhouse Theater for the past two summers. She is a founding member of Daytonian punk-bluegrass band 'The Neighborhood Tuffs' and currently serves on the Board of Directors for the Oberlin Student Cooperative Association. She likes to watch UFC and bake vegan breads.