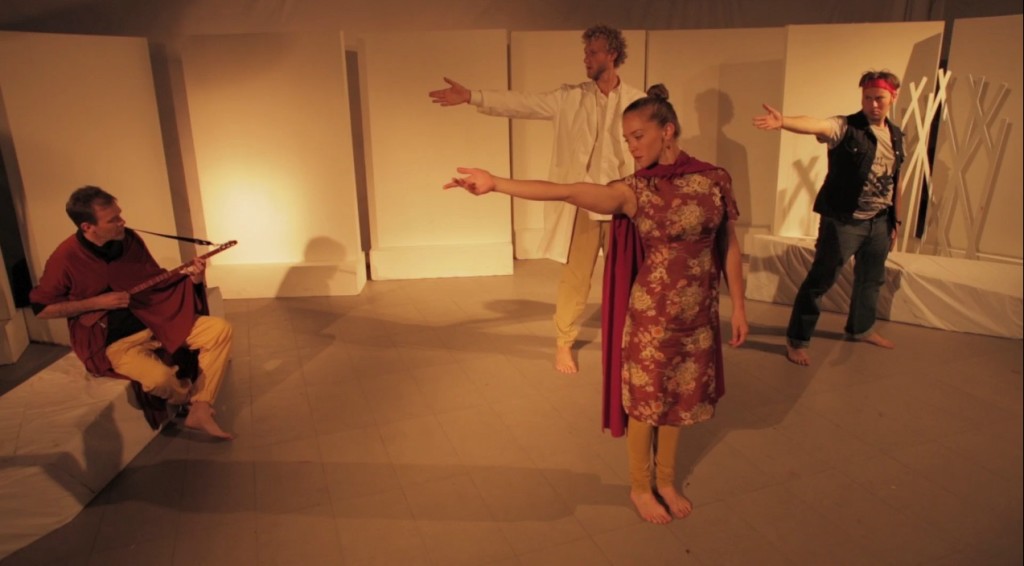 Live music, exuberant dances, and compelling theatrical storytelling.
Thursday November 19, 7:00pm
Saturday November 21, 2:00pm and 7:00pm
Sunday November 22, 9:00pm
195 East 3rd Street
New York, NY 10009
Read what UAE's "The National" had to say, when we premiered in Dubai!
Loom Ensemble's newest show, developed first via 6 months of Skype rehearsals, then at "thejamjar" an arts warehouse in Dubai, and finally on a farm in the Hudson Valley. Say I Am You asks "what makes us whole," through song settings of Rumi poetry, choreography to reframe the immune system, a modern retelling of a Zen koan, and the sarcastic whining of one punk kid.
Directed by Kate Hamilton
Performed and co-written by Loom's 4 co-founders: Michael Bauer, Sasha Bogdanowitsch, Neva Cockrell and Raphael Sacks.
Music by Sasha Bogdanowitsch
Choreography by Neva Cockrell
Dubai Performance 2014