Vaulting Voices – Vivid Sounds – Vast genres
18 / 19 November 2015
195 East 3rd Street
New York, NY 10009
Vital Vox: A Vocal Festival explores the myriad power of the human voice in its solo and ensemble forms across a multitude of genres. This annual two day festival celebrates composer‐performers and ensembles in the vocal arts who stretch and expand the voice in new and original ways.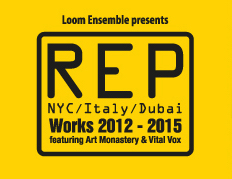 18 November 2015, 9pm
Globalectronic: featuring Erdem Helvacioglu & Sasha Bogdanowitsch,
followed by The Mast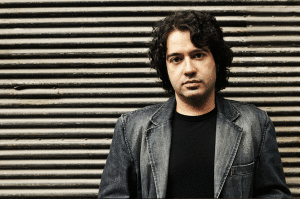 Globalectronic
Erdem Helvacioglu & Sasha Bogdanowitsch
New works for voice and live electronics with composer/ performers, Erdem Helvacioglu & Sasha Bogdanowitsch. Helvacioglu's electronics which consist of laptop and various hardware fx processors, controllers and GuitarViol, complement, support and go head to head with Bogdanowitsch's voice, consisting entirely of vocables allowing it to stand equally alongside instruments as an abstract instrument as well as with instruments like the Halo, Mbira Array & True Lyre which add new sonorities and textures to the organic/ inorganic contemporary mix.
www.erdemhelvacioglu.com
www.sashabmusic.com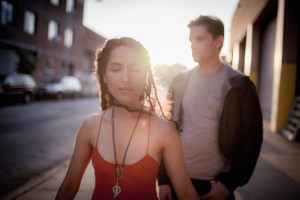 The Mast
Haleh Gafori & Matt Kilmer
Future music for your body and soul utilizing voice, electronics, clay drum & balafon.
19 November 2015, 9pm
Acousticapella featuring Timothy Hill, followed by Moving Star
Acousticapella:
Timothy Hill
Singer/composer Timothy Hill weaves a natural purity of voice with threads of otherworldly abstract sound. Hill's musical explorations span the genres of folk, jazz, world music, contemporary classical and improvisation. A pioneer in the art of harmonic singing, Hill was praised in The New York Times as "a virtuoso of the Tibetan chanting technique". www.timothyhillmusic.com
Moving Star
An improvisatory vocal collective – makes its debut, spinning its web of spontaneous harmony over rhythmic grooves. With singers and musicians from diverse traditions and backgrounds – including members of The M6: Meredith Monk Music Third Generation, practitioners of the vocal improvisation techniques of Bobby McFerrin, and classically trained choral singers and composers, Moving Star lights up the air with song. The ensemble will consist of: Thomas Cabaniss, David Rosenmeyer, Sasha Bogdanowitsch, Jascha Hoffman, Alec Galambos, Amy Carrigan, Onome, Nick Demeris, Catherine Brookman, Malia Kulp, Jean Rohe, and Bonita E.