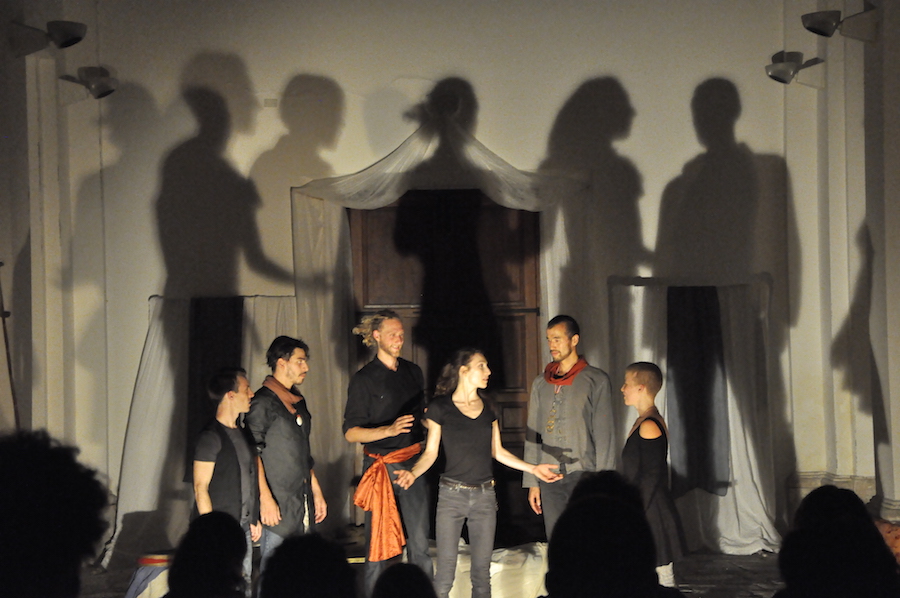 In a small town in Abruzzo, Italy 17 artists from the United States, Canada, Europe, UK and Australia gathered for two months to live as Artmonks living together, practicing meditation, training as artists, and making this new dance-theater performance.
Tuesday November 18, 7pm
Friday November 20, 8pm
Sunday November 22, 2pm
195 East 3rd Street
New York, NY 10009
Si Quis Sitit, the Art Monastery's newest performance, has an ensemble of six high-energy actor-dancers, plus two outstanding musicians creating live music for the show. It is the story of one woman's struggle to heal from sickness, as her small village struggles with the balance of adapting to the modern world while honouring it's traditions and cultural heritage. How will she heal? How do dynamics of power and oppression affect her ability to come into her full health and power? In this dynamic piece, we explore themes of wellness, oppression, ancient and modern healing medicine, and family.