REP: Italy / NYC / Dubai
A week of repertory international performance.
Loom Ensemble started out 5 years ago in NYC.
Last year alone, their original performances toured Italy, Belgium, Berlin, Stockholm and Dubai.
Now they're bringing it all home, with a week of repertory performances at The Wild Project, presenting works from their last three years of international residencies, workshops and touring.
Rep: Italy, NYC, Dubai also features Loom's Italian Partner The Art Monastery Project, two evenings of Loom's sister project Vital Vox Vocal Festival, and their NYC comrades in contemplative artmaking Samadhi Arts.
So many different performances to see. It's a jam­-packed week of truly international NYC theater.
Multi-show Combo Packages:
Buy 2 shows, get $2 savings per ticket
Buy 3 shows, get $3 savings per ticket
Buy 4 shows, get $4 savings per ticket
et cetera !
Address:
The Wild Project
195 E. 3rd St.
(between Ave. A & Ave. B)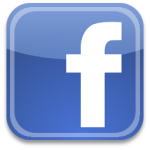 SCHEDULE AND PRICING:
Tuesday November 17
Wednesday November 18
Thursday November 19
Friday November 20
Saturday November 21
Sunday November 22