Twenty Twenty
/ Twenty Twenty-One:
Dance Theater for Collective Liberation
Summer 2021, Vermont-based Loom Ensemble gathered together local dancers and professional theatermakers to devise an outdoor dance-theater performance, to share with local community in the Upper River Valley, sponsored by Open Door Integrative Wellness of White River Junction.

Twenty Twenty: Wildfires choke the air, police steal breath, and disease invades the lungs. Can your lizard-brain tell the difference between the national threat of fascism and low-grade personal conflict? Mine can't. Twenty Twenty-One: We are coming back together, to heal through song and laughter, and dance-into-being a more beautiful world.
Twenty Twenty / Twenty Twenty-One moves the grief up and out, to mourn the intersecting crises of 2020 and collectively imagine the better world we want to steer toward (far from "back to normal"). This movement initiates from the lungs as the site of interconnectedness, the organ of grief, the target of covid infections, the choke of wildfires, and the cry of social (in)justice: "I can't breathe." Lush visual design, and the nourishment of participatory ceremony and song returns us to our rightful selves, knitting together audience and performers as we live-into being the more beautiful world our hearts know is possible.
Neva Cockrell, Director
Raphael Sacks, Producer
Kate Gamble, Ensemble Director
An-lin Dauber, Set Props and Costume Design
Text and story collaboratively devised by the Core Performers with Original Music by Jen Anaya
Meet the Artists: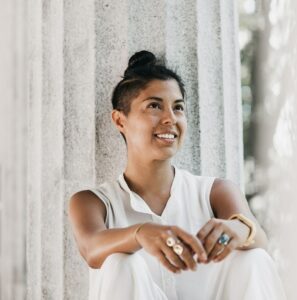 Jen Anaya, "Ancient Future Ancestor" & Original Music
Jen Anaya (they/them) is a theater/music/art/ritual space maker, doula and energy healer from the desert of Yavapaiv Apache, Cocopah and O'odham land. They have performed in/created for rock bands, web series, art installations, plays, operas, films, solo shows, healing rituals and musicals all over NYC, Turtle Island and beyond. More at jenanaya.com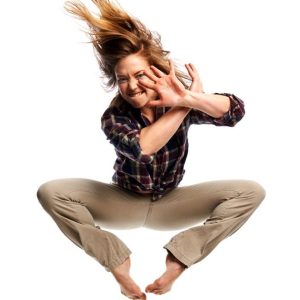 Neva Cockrell, Director
Neva Cockrell uses dance-theater as a tool for social change. She joined Pilobolus in 2016, and began as Dance Captain in 2017, touring Germany, Austria, Switzerland, China, Mexico, Israel, Saudi Arabia, and Dubai. As a co-founder of Loom, she has toured and taught in US, Europe, and UAE. Neva runs the Art Monastery, an artist collective and contemplative community in Vermont. She has been teaching embodiment practices for over a decade, including Physique 57 NYC and Dubai, and developing her own movement technique, Catalyst Training.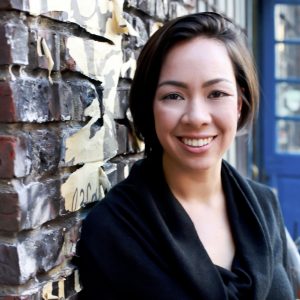 An-lin Dauber, Set Props & Costume Design
An-lin is a New York based set and costume designer. Notable designs include Seven Guitars (Yale Repertory Theatre), Paul Swan is Dead and Gone (The Civilians), A Christmas Carol: The Live Radio Play (Alliance Theatre), The Song of Summer (Mixed Blood Theatre), Macbeth (Theater Alaska). She is a company member of The Williams Project, a living wage theater company committed to radical hospitality. MFA Yale School of Drama. anlindauber.com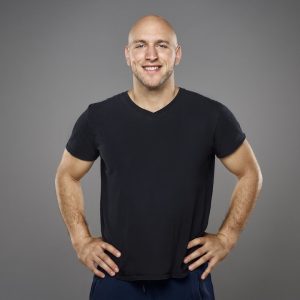 Micah Ellinger, "Uplifter"
Micah Ellinger was born and raised in the Boston area, began training at New England Center for Circus Arts in Brattleboro, and continued at l'École Nationale de Cirque in Montreal. International performance credits include Boston Circus Guild, Cirque Éloize, Cirque du Soleil, and Circus Monti in 11 different countries. Lately he spends his time tending the garden, group singing, and yes still throwing people in the air from time to time.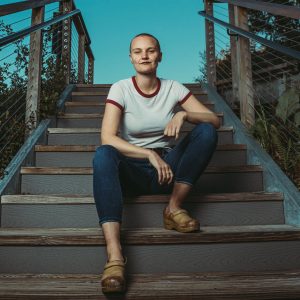 Rosie McInnes, "News"
is a Massachusetts-based theater maker, playwright and activist. Rosie has recently devised work in collaboration with The Open Theater Project, Off the Grid Theater Co, and Central Square Theater in Boston. Her play Snowgirl was the recipient of a Massachusetts Cultural Council grant and will be produced in Cambridge, MA this December. Rosie works for The Sunrise Movement, a youth-led climate organization working to stop climate change and create millions of good jobs in the process.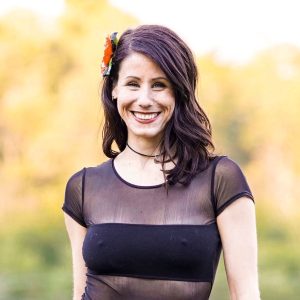 Christine Moonbeam, "Uplifter"
Christine is the founder of Christine Moonbeam Acro, co-founder of Colorado Acro Fest, Coach at Pitch Catch Circus: School of Acrobatics. She has studied partner acrobatics since 2010, and taught her own pedagogy in US and Europe, Asia, and Mexico. She mentors up-and-coming apprentices and teaches dance, tumbling, partner acro and handstands.
Christine believes partner acrobatics is a powerful tool for self-discovery and community building and empowerment.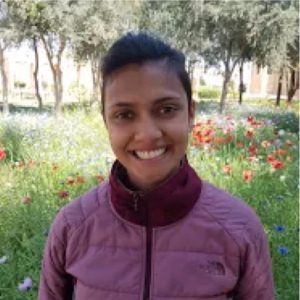 Nikita Patel, "Gremlin"
Nikita (she/her) was born and raised in Pune, India. She is a dancer, actor, singer, producer with international performance experience in India, Dubai, New York & Vermont. She has worked closely with Loom Ensemble since 2015, including Bootstraps, Fading Brightness, Starry Little Stories, and What the Jellyfish Knows. She is passionate about breath and body awareness, teaching yoga and movement. When not moving, you can find her pottering about the kitchen making yoghurt and granola then eating it.
Diploma in Dance Studies, Trinity Laban (UK)
Raphael Sacks, "Gremlin" & Producer
Raphael (he/they) is a voice and theater artist from NYC, and co-director of Loom Ensemble. Outside Loom, Raphael currently works with Constellation Chor (Lincoln Center, NY Philharmonic, Judson Church); and Sandglass Theater (as a performer and Music Director of "Babylon: Journeys of Refugees") Other performance credits include English National Opera London, Art Monastery Italia, and in NYC at Lincoln Center with Urban Research Theatre, BAM with Meredith Monk, and La MaMa with Loom. RaphaelSacks.com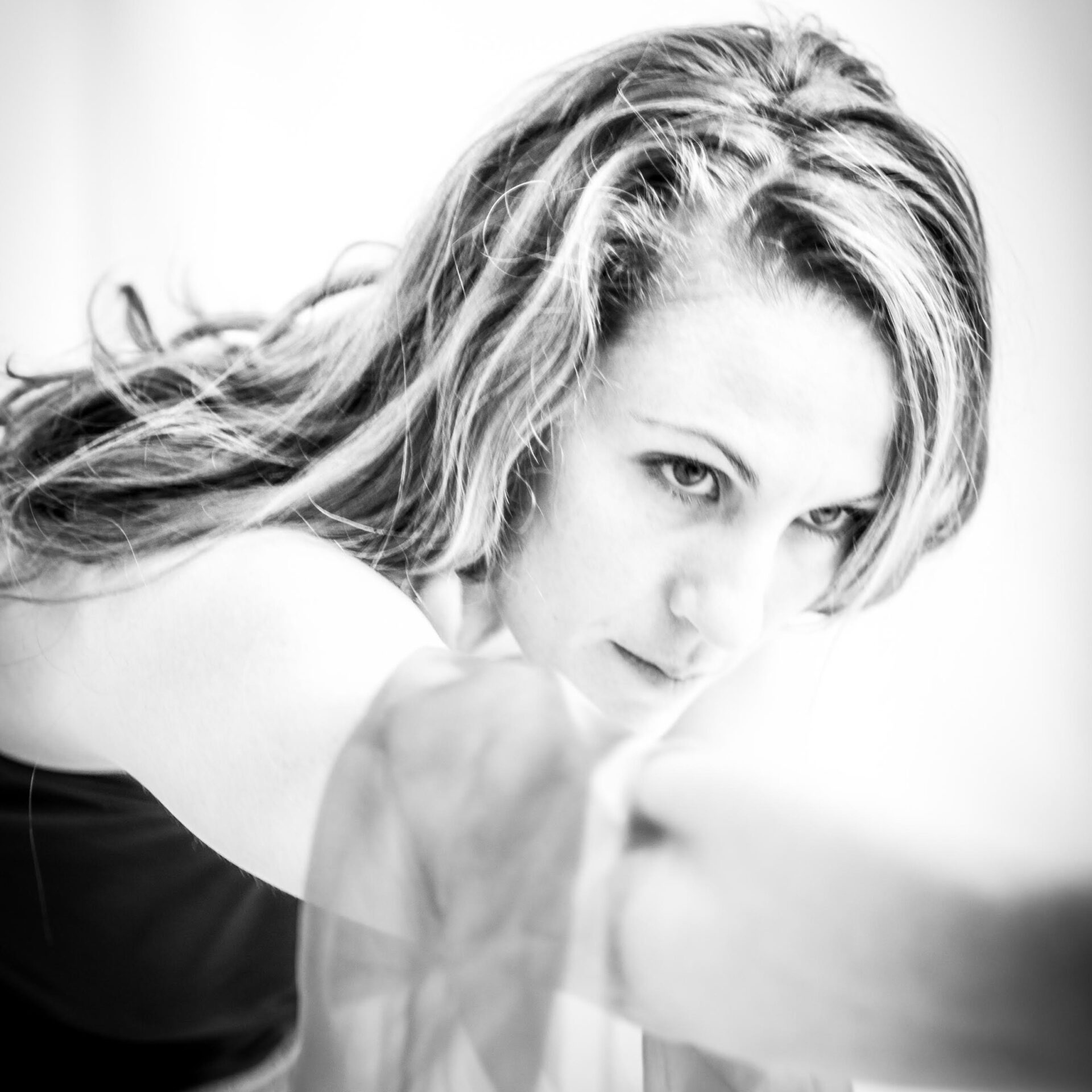 Hanna Satterlee, "Chelsea"
Hanna Satterlee creates performance experiences and conceptual artworks for stage, site and film. Hanna holds degrees and certifications in dance therapy, psychology, performance, choreography, vinyasa/yin/restorative yoga, non-profit management and arts integration. Hanna shares these passions as an intergenerational educator, interdisciplinary performer & collaborator, experimental curator and event producer. Hanna is the founder of the Vermont Dance Alliance and is as passionate for the form of dance as she is in connecting people to it. hannasatterlee.com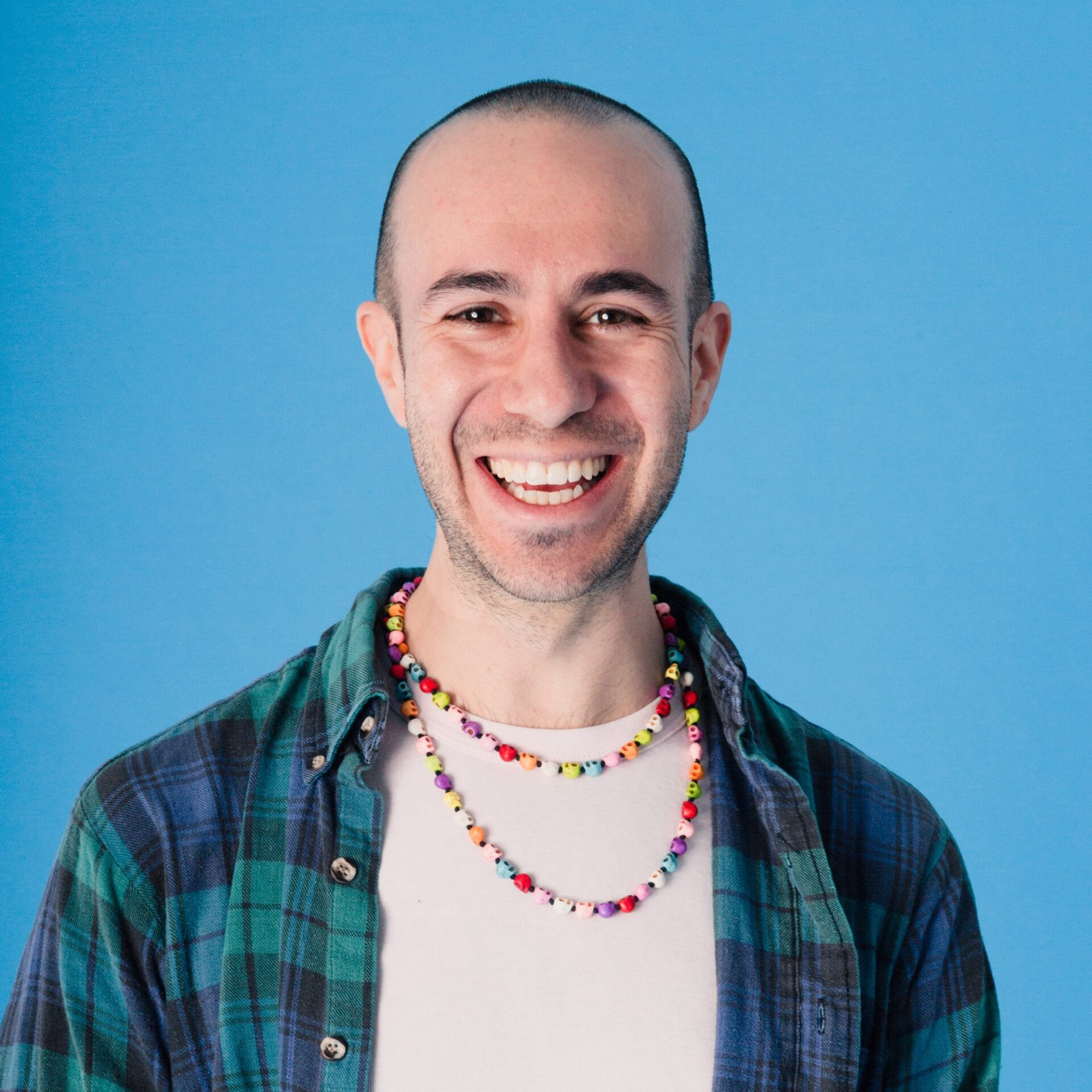 Shawn Shafner, "Zach"
Shawn Shafner (he/they) is an artist, educator and facilitator. Creator of The People's Own Organic Power Project (thePOOPproject.org), he has catalyzed conversation about sustainable sanitation from NYC's largest wastewater treatment plant to the United Nations. Performance credits include Lincoln Center, Madison Square Garden, Dubai, London, Iceland and more. Shawn teaches movement with Tamar Rogoff, sings with Marisa Michelson's Constellation Chor, and develops mindful, arts-integrated curriculum for learners of all ages. shawnshafner.com